Make your concerts online with Vidict Media Server
Seeing Your Favorite Band Perform Live, on Stage During the Corona Outbreak Can Have a Completely New Meaning
Conference organisers can choose between canceling their events or moving them online but what about concert managers, do they have an alternative to stadiums and concert halls? Well, unlike online conferences where panelists can talk from different locations, band performance requires its members to be physically present for a synchronized effort.
Having in mind the current travel restrictions the managers will have to invest some extra effort in order to bring together band members for a performance, but when they succeed, the stay at home fans will enjoy the concert thanks to the streaming technology of Vidict Media Server . This is exactly how Bosnian, avant-garde dub rock band Dubioza Kolektive managed to pull a gig attracting 800.000 viewers giving us a preview of what concert future might look like.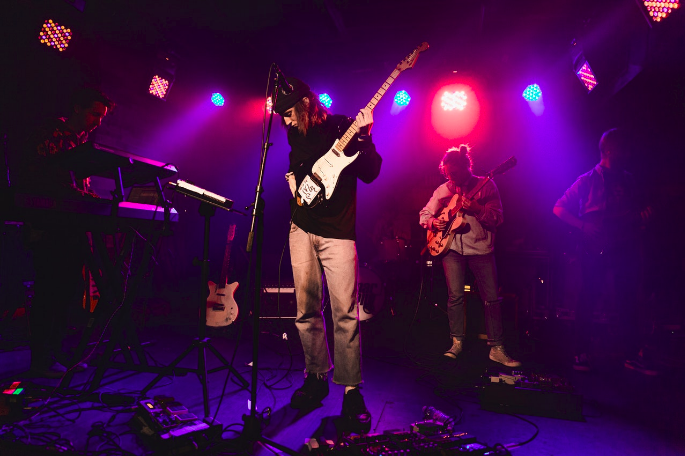 What Is the Technology That Makes This Possible?
At the front-end there is a conference tool like Vidict Meet customized to serve concert purposes, allowing band members to perform online with hundreds of thousands of people tuned in and watching. Next comes the delivery of the live stream to the end-viewer and for this purpose, Vidict has deployed its own Content Delivery Network, part of the back-end of our solution for professional live video concerts. Coupled together, Vidict's conference platform and cloud guarantee professional-grade live video concert with ultra-low latency.
What's in There for Fans?
Unlike panelists speaking at conferences, a band playing on a stage is a show for enticing the fans, even when they are in front of their computer screens. What makes Vidict offer stand out from tons of conference tools available on the market are features mimicking a concert atmosphere by making viewers feel like they are part of a crowd. For example by grouping the live camera recording of five randomly selected people watching the concert and showing it to each other in a tile view on their screens. Chatting and meeting in private rooms are also available in Vidict Meet.
What's in There for Concert Organizers?
For start, reaching a much bigger audience. The number of people seeing the online performance of Dubioza Kolektiv was beyond all expectations. Vidict Meet also enables the concert organizers to engage with people watching from home by conducting pools about the song played next, their favorite product from companies sponsoring the event, and much more. Having viewers statistics instantly is also a plus.
Crowd size, stage lighting, band interaction with the public, all play a part in delivering unique experiences for the people present at concert venues. But creating a concert atmosphere for stay-at-home fans depends on the streaming platform and the ability of the server infrastructure to deliver quality video. Vidict is offering bands, concert organizers, and fans a completely new concert venue, one that exists in the cloud and is always ready for prime time.